Sager – Titusville, NJ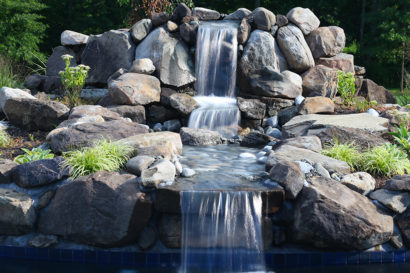 Aquatic Artists designed and built this unique water feature that combines a pool waterfall with a pondless waterfall. First, we crafted a 4 feet high natural stone pondless waterfall with a stream that ends at the start of a natural stone pool waterfall that cascades into this gunite pool in Titusville, NJ. Also, we placed planting beds throughout the water feature to enhance the natural look.
Both water features have separate filtration systems. The benefit of this type of water feature is that the pondless waterfall can run even when the pool has been shut down.