Slide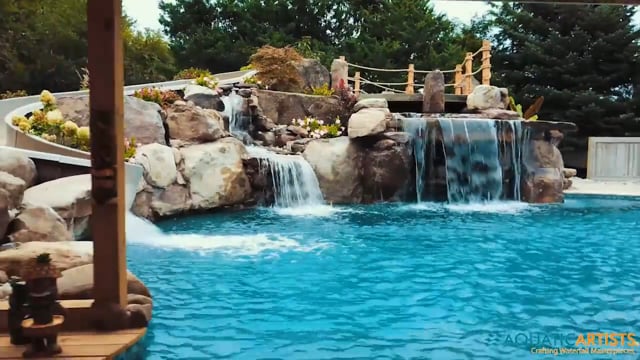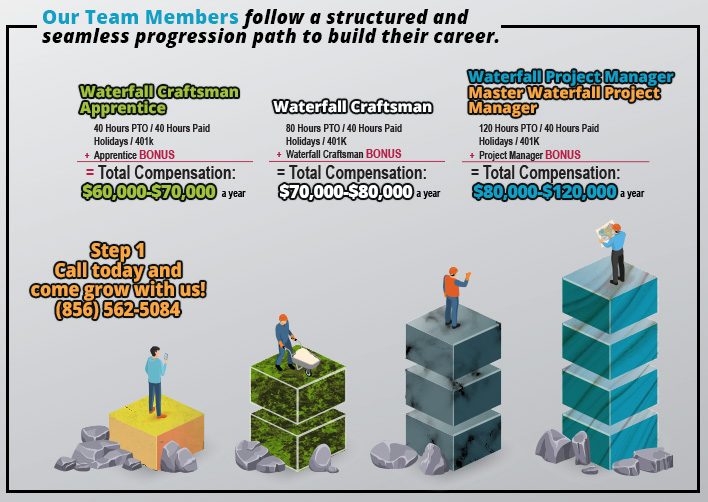 Why work for Aquatic Artists?
– Do you enjoy working outdoors?
– Do you relish being part of a talented crew of craftsmen?
– Do you sense pride from completing a challenging construction project?
If you answered YES to these questions, then consider joining our Aquatics Artists family. In addition to providing you with fulfilling work at sustainable wages, we provide our employees with training to help you progress and grow as part of our company.
COME GROW WITH US
Looking for a career? Consider growing with Aquatic Artists! Our Waterfall Craftsman Apprentices complete Waterfall University and receive the support and encouragement to achieve the rank of Waterfall Craftsman. After demonstrating proficiency in that position and having a desire to continue to grow, our internal opportunities include supervisory roles as Waterfall Project Manager and Master Waterfall Project Manager, differentiated by the complexity of the projects managed.
What Our Employees Say About Us
1
"I don't like working at Aquatic, I love working at Aquatic."
2
"It is a fun place to work. We get to do things as a team outside of work. It's like a family."
3
"We work together with customers to get their input on what they want the project to look like before we start. It's nice to see how happy they are when it is finished."
4
"Its creative, fun and different. Every project build is one of a kind. Nobody else does this kind of work."